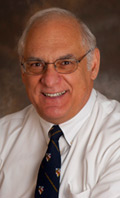 Michael J. Kuhar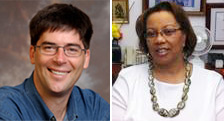 Peter Roberts and Carol Gee


Jeremy Sarnat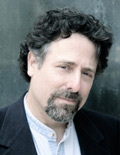 Joseph Skibell
Michael J. Kuhar received the Nathan B. Eddy Memorial Award from the College on Problems of Drug Dependence.
Kuhar is Candler Professor of Neuropharmacology in the School of Medicine and a Georgia Research Alliance Eminent Scholar. He held the position of division chief at the Center for Behavioral Neuroscience at Yerkes National Primate Research Center.
The award honors lifetime achievements in research that have advanced the understanding of drug dependence. Kuhar pioneered now widely used techniques that allow researchers to see where drugs are acting within the brain.

The team of Peter Roberts and Carol Gee was awarded first place in the NextBillion 2011 Case Writing Competition for the case study, "Village Capital: Using Peer Support to Accelerate Impact Investing."
Roberts is associate professor and Gee is an editor in organization and management at Goizueta Business School.
The goal of the annual competition is to engage students and faculty on campuses globally in the emerging field of social enterprise by recognizing and publishing business cases on social enterprise topics.

Jeremy Sarnat has been awarded the 2011 Joan M. Daisey Outstanding Young Scientist Award by the International Society of Exposure Science.
Sarnat is an assistant professor in environmental health at Rollins School of Public Health whose research focuses on human exposure to urban air pollution and the role of air pollution as a major contributor to the global disease.
Sarnat was chosen for the annual award, given in recognition of outstanding contributions to the science of human exposure analysis by a young scientist, based on the scientific quality of publications, the significance of research to the field of exposure analysis, and potential for making future contributions to the science of exposure analysis.

Joseph Skibell has won the 47th Georgia Author of the Year Award for Fiction for his novel, "A Curable Romantic."
Skibell is associate professor of creative writing and English.
This is Skibell's third novel, published last September by Algonquin Books. The novel also won the Sami Rohr Prize for Jewish Literature Choice Award.