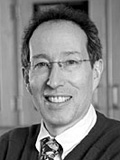 Walter A. Orenstein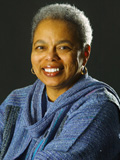 Frances Smith Foster
Career Center staff were recently honored for the following:
• Charles Collier, associate director of pre-professional services, has been elected as the 2012 National Program Chair for the National Association of Medical Minority Educators.>
• Anna Gilmore, associate director of pre-professional services, was elected president-elect of the Southern Association of Advisors for the Health Professions.
• Rodia Vance, associate director and pre-law advisor, was named to the Pre-Law Advisors National Council Conference Planning Committee.
Walter A. Orenstein has been honored with the Ronald McDonald House Charities Medical Award of Excellence for his contributions to the area of immunizations for U.S. children and around the world.
Orenstein is associate director of the Emory Vaccine Center and director of the Emory/UGA Influenza Pathogenesis and Immunology Research Center.
The award honors individuals who have made outstanding contributions to improve the lives of children.
Frances Smith Foster shares the 2011 Joseph B. & Toby Gittler Prize for outstanding and lasting contributions to racial, ethnic and religious relations.
Foster is the Charles Howard Candler Professor Emerita of English and Women's Studies. Her focus areas are African American family life and slavery narratives.
According to Brandeis University who supports this annual award through an endowed fund, this is the first time the $25,000 prize has been shared. Clayborne Carson, the Ronnie Lott Director of the Martin Luther King, Jr. Research and Education Institute and Professor of History at Stanford University, was co-recipient.