THE GALLERY OF RUSSIAN THINKERS
20th CENTURY (1st half)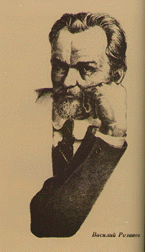 Vasily Rozanov (1856-1919)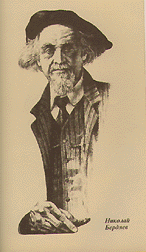 Nikolai Berdyaev (1874-1948)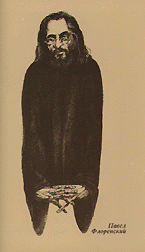 Pavel Florensky (1882-1937)
Sergei Bulgakov (1871 - 1944)

Semyon Frank (1877-1950)

Lev Karsavin (1882-1952)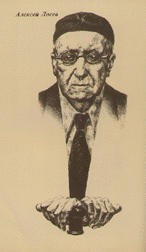 Alexei Losev (1893-1988)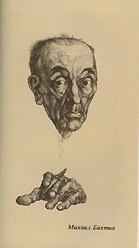 Mikhail Bakhtin (1895-1975)
Yury Selivestrov (1940-1990) is the author of lithographic portraits of Russian thinkers first published in the book-album: Georgy Gachev. Russkaia duma. Moscow: Novosti, 1991.
The Gallery is maintained by Mikhail Epstein (Department of Russian Studies, Emory University).
The Gallery of Russian Thinkers:
An Overview of Russian Thought
Your comments are appreciated.
The number of accesses to this page since Oct. 23, 1995