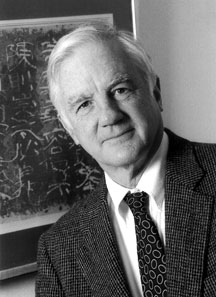 Bok headlines 'Celebration of Scholarship,' Nov. 25
Derek Bok, president emeritus at Harvard University, will be the featured speaker at Emory's annual "In Celebration of Scholarship" event, Nov. 25, meant to honor Emory's new distinguished chairholders (see story). Bok is 300th Anniversary University Professor in Harvard's Kennedy School of Government and acting director of the Hauser Center for Nonprofit Organizations. Before serving as president, he was dean of Harvard Law School. Bok has written four books on higher education: Beyond the Ivory Tower (1982), Higher Learning (1986), Universities and the Future of America (1990) and The Shape of the River (1998). His current research interests include the state of higher education and the adequacy of the U.S. government in dealing with the nation's domestic problems. Bok's speech at Emory is titled "The Hole in the Curriculum: How Faculties Overlook Important Educational Needs." The event will
be held Nov. 25 from 4–6 p.m. in Cox Ballroom. For more information, call 404-727-0785.