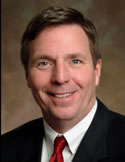 John Fox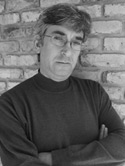 Gary Laderman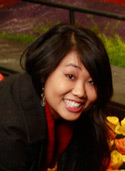 Jennifer Shih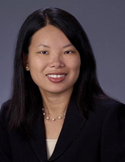 Jeannie Visootsak
John Fox was elected president of the board of the Georgia Hospital Association.
Fox is president and CEO of Emory Healthcare.
He will lead the state's largest trade organization of hospitals and health systems providing education, research and risk management services to its 174 hospital and health system members. The association also advocates health policy issues before the state Legislature, Congress and regulatory bodies.
Gary Laderman was a panelist at the Fifth Annual Culture Education and Training Summit for the U.S. Army Intelligence Center and the Training and Doctrine Command (TRADOC).
Laderman is chair and professor in the Department of Religion in Emory College of Arts and Sciences.
The summit brings together military leaders, scholars, academics, news correspondents, international business representatives and professional experts to discuss building cross-culture competence in the Army. Laderman spoke on  the influence of religion on the conduct of military operations.
Jennifer Shih was an honoree on the Donate Life float in the 2011 Rose Parade.
Shih is a fellow in the department of allergy and immunology at the School of Medicine and a heart transplant survivor.
She was one of five winners of an annual essay contest sponsored by Astellas, a pharmaceutical company, for its "Ride of a Lifetime" contest, to honor members of the transplant community.
Read more: Emory fellow and heart transplant survivor rides in Rose Parade
Jeannie Visootsak was honored at a gala benefiting Gigi's Playhouse, a Down syndrome therapeutic center opening in Midtown Atlanta this summer.
Visootsak is medical director of the Down Syndrome Clinic at the School of Medicine.
The event, themed "I Have a Voice," honored Visootsak's dedication and community services to families and children with Down syndrome in Georgia.