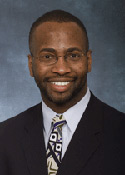 Charles E. Moore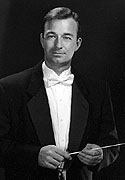 Scott Stewart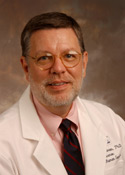 Stephen T. Warren
Charles E. Moore has received the 2011 Pride in the Profession from the American Medical Association.
Moore is assistant professor in the department of Otolaryngology in the School of Medicine and chief of otolaryngology at Grady Memorial Hospital.
The AMA award, which recognizes physicians who aid underserved populations in the United States, recognizes the nonprofit Health Education Assessment and Leadership (HEAL) that Moore founded. Moore's HEALing Community Center located in downtown Atlanta provides a medical home for 6,000 patients a year for increased access to health care to decrease health care disparities.
Scott Stewart is an on-air guest for Atlanta public radio station WABE-FM's fund drive. He is on "Second Cup," "City Café"  and "Afternoon Classics."
Stewart created and hosts "Summer Winds," a program featuring music written for wind ensembles and bands in July and August on WABE.
Director of wind studies, Stewart recently received a Winship Award for Senior Lecturers. He will be leading the Atlanta Youth Wind Symphony at its invited performance at Alice Tully Hall at Lincoln Center for Performing Arts in New York City on April 9. 
Stephen T. Warren has been honored by the March of Dimes, receiving the March of Dimes/Colonel Harland Sanders Award for Lifetime Achievement.
Warren is the William P. Timmie professor and Charles Howard Candler chair of human genetics and a professor of biochemistry and pediatrics in the School of Medicine.
The award is given annually to an individual whose lifetime body of research and education has made a significant contribution to the genetic sciences. Warren is recognized in the field of human genetics as the first scientist to identify the gene responsible for fragile X syndrome.