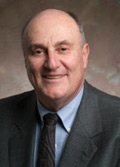 Michael Kutner


Deborah Lipstadt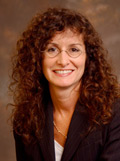 Barbara Rothbaum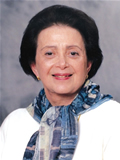 Nanette K. Wenger
Michael Kutner is the recipient of the 2011 Charles R. Hatcher Jr. MD Award in the Rollins School of Public Health.
Kutner chairs the Department of Biostatistics at Rollins and is the Biostatistics Core Director for the Center for AIDS Research.
The award honors faculty members from Emory's Woodruff Health Sciences Center who exemplify excellence in public health through their lifetime contributions to research, teaching and mentoring.
Deborah Lipstadt gave a presentation and Q&A at the U.S. State Department for the 50th anniversary of the opening of the trial of convicted Nazi, Adolf Eichmann.
Lipstadt is the Dorot Professor of Modern Jewish History and Holocaust Studies.
Her recently published book is "The Eichmann Trial."
Related: Book|Report podcast: Looking back, Nazi's trial gave voice to victims
Barbara Rothbaum has been appointed to the committee for the Institute of Medicine's Study on Assessment of Ongoing Efforts in the Treatment of Post-Traumatic Stress Disorder (PTSD). 
Rothbaum is professor of psychiatry and director of the Trauma and Anxiety Recovery Program in the School of Medicine.
Her research focuses on cognitive-behavioral treatments including virtual reality, pharmacotherapy and psychotherapy for PTSD, anxiety disorders and depression.
Nanette K. Wenger was honored at Atlanta's Heart Ball, held in March.
Wenger is a professor of medicine in the division of cardiology at the Emory University School of Medicine and former chief of cardiology at Grady Memorial Hospital. She was one of the first researchers to study heart disease in women.
Wenger was also honored during the Women First program for Women's History Month at Emory, along with transplant surgeon Linda Cendales.