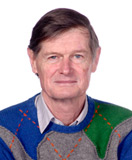 David Eltis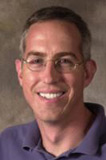 Jon Howell
David Eltis has been named a winner of the Cleveland Foundation's 76th Annual Anisfield-Wolf Book Awards.
Eltis is Robert W. Woodruff Professor of History. He and co-author David Richardson won in the nonfiction category for "Atlas of the Transatlantic Slave Trade."
The Cleveland Foundation is a community foundation that seeks to improve the lives of Greater Clevelanders. The Anisfield-Wolf awards recognize books that contribute to an understanding of racism and an appreciation of diversity.
Related: New website to trace origins of enslaved Africans
Jon Howell was named CaptainU's NCAA Division III Women's Swimming and Diving Coach of the Year for the 2010-11 season.
Under Howell, the Emory women's squad claimed its fourth National Championship, and its second in a row.
Howell was also named the Women's Coach of the Year by the NCAA after the National Championship meet, the fourth time he has received the honor.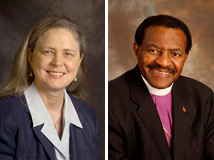 Jan Love and Woodie White
Jan Love and Woodie White have been inducted into the Morehouse College Martin Luther King Jr. Collegium of Scholars and Board of Preachers, respectively.
Love is dean of the Candler School of Theology. White is bishop-in-residence at Candler.
The Martin Luther King Jr. Board of Preachers, Board of Sponsors and Collegium of Scholars is designed to recognize those who act as "ethically and spiritually-oriented role models and moral examples."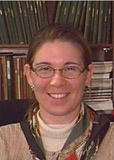 Kathryn Yount
Kathryn Yount has been invited to serve on a newly established international expert panel on "Family Demography and Health in Developing Countries."
Yount is associate professor of sociology in Emory College of Arts and Sciences.
The panel has been established by the International Union for the Scientific Study of Population, the major international scientific association in demography.