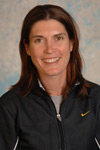 Amy Bryant


John Lynch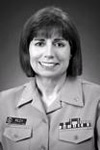 Patricia L. Riley
Amy Bryant, head women's tennis coach, was recognized by the Atlanta Youth Tennis Foundation at the organization's inaugural "Serving Winners: A Celebration of Women's Tennis" Awards presentation.
The focus of the event is to celebrate women who have made an impact on the youth of Atlanta and the sport of tennis the Atlanta Youth Tennis Foundation provides afterschool tennis and educational programming to youth.
John Lynch is the first recipient of the ACUHO-I/EBI Assessment Award on behalf of Emory. The award was presented by the Association of College and University Housing Officers-International and Educational Benchmarking Inc.
Lynch is area director in residence life and housing, responsible for Second Year at Emory, Woodruff Residential Center and Clifton Tower.
Lynch was recognized for using ACUHO-I/EBI assessments in expanding Emory's Second Year at Emory program so that it included all sophomore students and increasing student satisfaction with the residential experience.
Patricia L. Riley has received the Hasselmeyer Award for Research Initiatives from the United States Public Health Service.
Riley is adjunct professor in the School of Nursing.
She received the award for her work that advanced global health research in the area of human resources information systems in Sub-Saharan Africa. Riley has collaborated with Emory's Lillian Carter Center for International Nursing to develop health workforce information systems in Kenya and Zimbabwe.