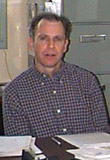 Robert S. Agnew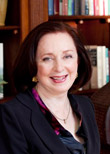 Ann D. Critz
Robert S. Agnew was elected president of the American Society of Criminology (ASC).
Agnew is Samuel Candler Dobbs Professor of Sociology in Emory College of Arts & Sciences.
ASC is the leading organization for academic and research criminologists, publishing top journals in criminology and crime policy and consulting with the Department of Justice and other organizations on crime policy. Agnew will preside over the 2013 meeting of the ASC in Atlanta.
Ann D. Critz has received the 2011 Lifetime Heroic Achievement Award by the Georgia Hospital Association
Critz is medical director of nurseries and chief of pediatrics at Emory University Hospital Midtown. An associate professor of pediatrics at Emory, she also oversees the hospital's neonatal intensive care unit or NICU.  Critz has worked as a neonatologist in the nurseries at Grady Memorial Hospital and Children's Healthcare of Atlanta at Egleston.
Critz received the award for her years of service and contributions to the field of neonatology.

•
Spero Karas has been named Head Team Physician and Jeffrey Webb is a consulting physician for the NFL's Atlanta Falcons.
Karas is an associate professor in the School of Medicine's Department of Orthopedics and directs the Emory Orthopedic Sports Medicine Fellowship Program. He serves as the orthopedic surgeon for Georgia Tech baseball and consulting team physician for Georgia Tech, Emory, Oglethorpe University and Georgia Perimeter College athletics.
As team orthopedic surgeon, Karas oversee the orthopedic and medical care for the Falcons' athletes and coaches.
Webb is an assistant professor of orthopedics and board certified in pediatrics and sports medicine. He has provided medical coverage for a variety of athletics including Division I college football and the Special Olympics. He serves as team physician for several high schools in the Atlanta area, including Decatur High School. He also is a consulting physician for the Atlanta DeKalb International Olympic Training Center, Emory, Oglethorpe, Georgia Perimeter College and the Atlanta Xplosion women's contact football team.