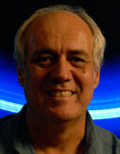 William Brown
William Brown had an experimental video chosen for the juried show "Transients" in August at the Corcoran Gallery of Art in Washington, D.C.
Brown is senior lecturer in the Department of Film and Media Studies.
His experimental video "Descending into Las Vegas" was recorded at an escalator on the corner of Flamingo Road and Las Vegas Boulevard in March 2011.

•
Skip Garibaldi and Aaron Abrams were awarded the The Lester R. Ford Award from Mathematical Association of America at MAA MathFest 2011.
Garibaldi is Winship Distinguished Professor and Abrams is an assistant professor in the Department of Mathematics and Computer Science.
Garibaldi and Abrams were recognized for their article "Finding Good Bets in the Lottery, and Why You Shouldn't Take Them," American Mathematical Monthly.

•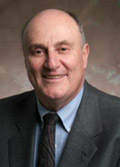 Michael Kutner


Jaap de Roode
Michael Kutner won the W. J. Dixon Award for Excellence in Statistical Consulting.
Kutner is a professor in the Rollins School of Public Health and director of the Department of Biostatistic and Bioinformatics.  
The award was presented to Kutner outstanding lifetime contributions to the field of statistical consulting and collaboration.




Jaap de Roode is among this year's "Brilliant 10," top scientists under 40 recognized by the editors of Popular Science magazine.
De Roode is an evolutionary biologist and assistant professor in the biology department. He heads the De Roode lab studying Monarch butterflies.
He will be featured in the October issue of the magazine.
Related: VIDEO: de Roode explains how monarch butterflies use medicinal plants