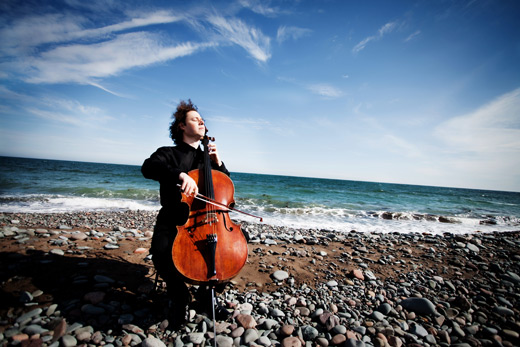 Cellist Matt Haimovitz performs at the School of Medicine on Wednesday, Nov. 2 at 6 p.m.
By Kathryn Vance
A diverse spread of concerts, guest artists, international groups and other musical events adds color to autumn and offers a variety of entertainment in the month of November.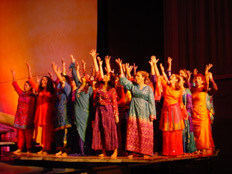 Flora Glenn Candler Concert Series has a special treat from South America this month, presenting vocal ensemble Schola Cantorum de Venezuela on Friday, Nov. 11 at 8 p.m. The internationally acclaimed group will perform "Aqua and Fiesta," a program of Latin American choral works. Tickets: $38; Discount category members $30; Emory students $10.
Cellist Matt Haimovitz performs at the School of Medicine on Wednesday, Nov. 2 at 6 p.m. Haimovitz will also be featured in a Creativity Conversation the following day, Nov. 3, at 6 p.m., at the Marcus Hillel Center where he will play two pieces by Jewish composers and discuss their themes with Emory professors Kevin Karnes and David Blumenthal.
Artist affiliate Dane Philipsen, oboe, gives a solo recital on Thursday, Nov. 3 at 8 p.m. and Kakali Bandyopadhyay performs on sitar the following day, Friday, Nov. 4 at 8 p.m.
The Emory Chamber Music Society of Atlanta Noontime Series hosts a concert at the Michael C. Carlos Museum on Friday, Nov. 11 at noon, featuring violinist Eun Sun Lee, cellist Charae Krueger and pianist and faculty member William Ransom in a performance of Mendelssohn's "Trio in D Minor".
Emory's Organist Recital Series introduces Isabelle Demers performing in Glenn Memorial Auditorium on Sunday, Nov. 13 at 4 p.m. The doctoral student from Juilliard performs a program of Liszt's works and pieces by the composer's star pupil, Julius Reubke.
On Wednesday Nov. 16 at 8 p.m. Richard Prior conducts the Emory Youth Symphony Orchestra.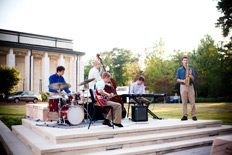 The annual Concerto & Aria Competition takes place this year on Saturday, Nov. 19 at 7 p.m. The winner of this competition will be featured as a soloist with the Emory University Symphony Orchestra in their March concert.
November closes with two audience favorites; Emory Mastersingers on Sunday, Nov. 20 at 4 p.m., and Emory Jazz Ensemble on Tuesday, Nov. 29 at 8 p.m.
All concerts take place in Schwartz Center for Performing Arts and are free and open to the public unless otherwise indicated. For details and information, contact the Arts at Emory arts.emory.edu box office at 404.727.5050.