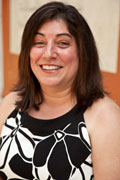 Deborah Houry
Deborah Houry is a recipient of this year's Atlanta Business Chronicle's "40 Under 40" award.
Houry is vice chair for research and associate professor in the Department of Emergency Medicine at the School of Medicine, and in the Department of Behavioral Sciences and Health Education and Department of Environmental and Occupational Health at Rollins School of Public Health. She is also the director for the Center for Injury Control.
Houry was awarded for her work and research into ways in which to prevent violence-related injury, while working to get women out of violent relationships. 
•
Leslie Taylor and Mary Lynn Owen recently won Suzi Bass theatre awards.
Taylor is professor and chair of Emory College's Department of Theater and Dance and resident set and costume designer.  She won for Best Scenic Design-Play for the Alliance Theater's "August: Osage County." She was also nominated for Best Costume Design-Play for Georgia Shakespeare's "The Tempest."
Owen is an instructor in the theater studies department who teaches acting, including at Oxford College. She won Featured Actress-Play for her role in "The Little Foxes" at Theatre in the Square in Marietta.
The Suzi Bass awards are Atlanta's version of the Tonys and were created to recognize and foster professional theatrical excellence in the Atlanta area.
•




Lisa A. Tedesco
Lisa A. Tedesco has been appointed to a national commission that will address how graduate students in the United States progress through graduate school and into careers.
Tedesco is dean of the Laney Graduate School, vice provost for academic affairs-graduate studies, and a professor in the Rollins School of Public Health's Department of Behavioral Sciences and Health Education.
Convened by the Council of Graduate Schools and Educational Testing Service, the Commission on Pathways through Graduate School and into Careers is comprised of university and corporate leaders from across the country.
The commission will seek to understand pathways through graduate school into the professional workforce.

•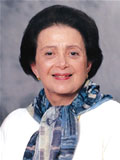 Nanette Wenger
Nanette Wenger received the 2011 James B. Herrick Award for Outstanding Achievement in Clinical Cardiology from the American Heart Association Council on Clinical Cardiology.
Wenger is a professor of medicine in the division of cardiology in the School of Medicine and former chief of cardiology at Grady Memorial Hospital.
The James B. Herrick Award, the council's highest accolade, was awarded to Wenger for her impact on clinical cardiology practice over the more than 50 years she has practiced medicine.  She also delivered the Herrick Lecture titled, "Women and Coronary Heart Disease a Century After Herrick: Understudied, Underdiagnosed, and Undertreated."