People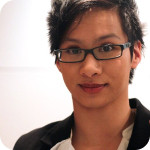 I joined the Living Links Center as a research specialist in 2012. My duties included the management of our three groups of chimpanzees, as well as observational studies and behavioural tests of their social cognition. I have been working as a grad student with Sarah Brosnan at Georgia State University since autumn 2014.
I earned a BS in Psychology for an experimental study on the understanding of discrete probabilities in chimpanzees, bonobos, orangutans, and gorillas, which I carried out at the Wolfgang Köhler Primate Research Center in Leipzig, Germany. I had the opportunity to work in the field for a year as well—as a research assistant on the Inkawu Vervet Project in South Africa, which focused on different aspects of vervet monkey behaviour, including social learning and inter-group encounters.
I also developed and maintained this website. Please let me know if you encounter any problems such as broken links, random code, or visually unappealing page layouts.

Last updated: Jun 3, 2014

Top