Linda Grabbe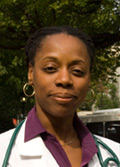 Sheryl Heron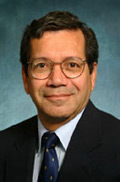 Reynaldo Martorell


Robert Spano
Linda Grabbe has been nominated for the Nursing Excellence Awards by the Atlanta Journal-Constitution.
Grabbe is a clinical assistant professor in the School of Nursing, teaching nursing students during their psychiatric/mental health rotations.
She is also a family nurse practitioner at the Community Advanced Practice Nurses Clinic for Homeless Women and Children in Atlanta.
Grabbe was nominated for her devotion to working with homeless women and children.
Sheryl Heron will be honored with the Champion for Change award in May at the awards luncheon at the Georgia Aquarium.
Heron is associate professor and associate residency director of emergency medicine. She practices emergency medicine at Grady and Emory University Midtown hospitals. Heron was recently appointed the School of Medicine's assistant dean for medical education and student affairs on the Grady campus.
The Champion for Change event is the primary fundraiser for the Women's Resource Center to End Domestic Violence. Heron's primary research interest is in the prevention of violence against women and she has been actively involved with the issue in the community.
Reynaldo Martorell is the 2011 recipient of the Carlos Slim Award in Health for his trajectory in research.
Martorell is the Robert W. Woodruff Professor in International Nutrition in the Rollins School of Public Health. He is also a senior fellow in Emory's Global Health Institute.
The award honors individuals dedicated to health research and solutions that address public health challenges facing Latin America. Martorell is a collaborator on a landmark longitudinal study in Guatemala to assess how childhood nutrition affects health and quality of life in adulthood.
Robert Spano has been named music director of the Aspen Music Festival.
Spano, music director of the Atlanta Symphony Orchestra, is in his second year as Distinguished Artist in Residence at Emory.
Spano will be in residence in Aspen, Colo. for the 2011 summer season as "music director designate" and will assume the full role of music director in 2012.