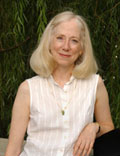 Peggy Barlett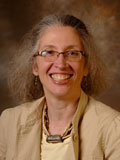 Elizabeth M. Bounds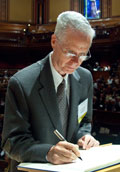 Brooks Holifield
Peggy Barlett has been awarded the inaugural Faculty Sustainability Leadership Award by the Association for the Advancement of Sustainability in Higher Education.
Barlett is the Goodrich C. White Professor of Anthropology.
The association seeks to award a faculty member who has worked to increase the breadth and depth of sustainability education and demonstrated significant impact on individuals and on the field in general.
Barlett was honored for her groundbreaking work as a pioneer in education, including the creation of the Sustainability in the Curriculum workshops.
Elizabeth M. Bounds received a 2011 Unitas Distinguished Alumna Award from Union Theological Seminary for her work in restorative justice, particularly teaching incarcerated women.
Bounds is associate professor of Christian ethics in the Candler School of Theology.
During her time at Candler, she has spent more than a decade teaching incarcerated women at Metro State Prison in Atlanta.
Bounds has served as coordinator of the Initiative in Religious Practices and Practical Theology and as both associate director and director of the Graduate Division of Religion at Emory. In addition to her role at Candler, she currently serves as a faculty member in the Center for Ethics.
Brooks Holifield was among 179 of the nation's most influential artists, scientists, scholars, authors, and institutional leaders who were inducted into the American Academy of Arts and Sciences at a ceremony in Cambridge, Mass. on Oct. 1.
Holifield is the recently retired Charles Howard Candler Professor of American Church History at Candler School of Theology.
The American Academy of Arts & Sciences is one of the nation's oldest and most prestigious honorary societies and a leading center for independent policy research. Holifield and other members in the class of 2011 will be tapped to contribute to the academy's studies in science and technology policy, global security, social policy and American institutions, the humanities and education.