RUSSIAN PHILOSOPHY ON THE INTELNET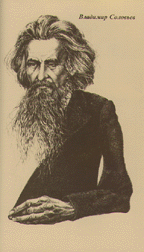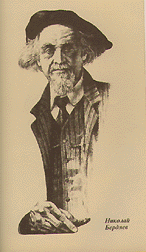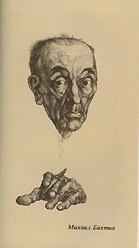 Lithographic portraits of Russian thinkers (Solovyov, Berdiaev, Bakhtin) by Yury Selivestrov (1940-1990)
---
"The Karamazovs are not scoundrels but philosophers, because all real Russian people are philosophers..."
---
Dmitry Karamazov, in Fyodor Dostoevsky. The Brothers Karamazov.

It is a property of the Russian people to indulge in philosophy. ...The fate of the philosopher in Russia is painful and tragic.

Nikolai Berdyaev. The Russian Idea
---
Directory of InteLnet sites and pages devoted to Russian Thought.
This site is maintained since October 1995 by Mikhail Epstein of Emory University (Atlanta).
---
Overview of Russian philosophy
Major ideas of four Russian thinkers' : Vladimir Solovyov, Nikolai Fedorov, Vasily Rozanov, and Nikolai Berdiaev (brief outlines).
---
Gallery of Russian Thinkers
---
Society for the Study of Russian Religious Thought
Symposion. A Journal of Russian Thought
---
Mikhail Epstein, "Symposion and Russian Filosofia"
Mikhail Epstein "The Phoenix of Philosophy: On the Meaning and Significance of Contemporary Russian Thought"
---
In Russian:
Intelnet's Journals in the Humanities
---
Other Web sites devoted to Russian philosophy
Russian Philosophy Forum
---
INTELNET (intellectual network) - a virtual community devoted to the advancement of interdisciplinary ideas in the humanities.
---