Driving Discovery, Together
We place a high value on collaboration. Through our Woodruff Health Sciences Center and Office of Research Administration, we have partnerships with medical and educational institutions across the state, including Children's Healthcare of Atlanta, Georgia Tech, and Morehouse School of Medicine, that have strengthened our reach, giving us the opportunity to teach, help, and discover more than ever.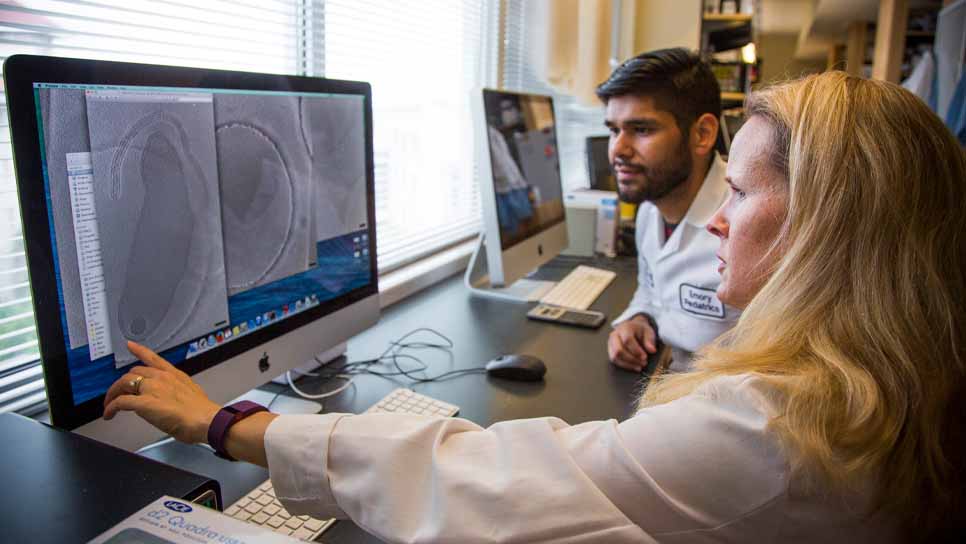 The Fastest DNA Nano Motor Yet
The motor uses RNA fuel to roll persistently in a straight line, without human intervention, at speeds up to 100 nanometers per minute—10 times faster than previous machines.
Learn more about the process
Partnering inside and outside of Emory for the common good