Land Acknowledgment Statement
Land Acknowledgment
Emory University acknowledges the Muscogee (Creek) people who lived, worked, produced knowledge on, and nurtured the land where Emory's Oxford and Atlanta campuses are now located. In 1821, fifteen years before Emory's founding, the Muscogee were forced to relinquish this land. We recognize the sustained oppression, land dispossession, and involuntary removals of the Muscogee and Cherokee peoples from Georgia and the Southeast. Emory seeks to honor the Muscogee Nation and other Indigenous caretakers of this land by humbly seeking knowledge of their histories and committing to respectful stewardship of the land.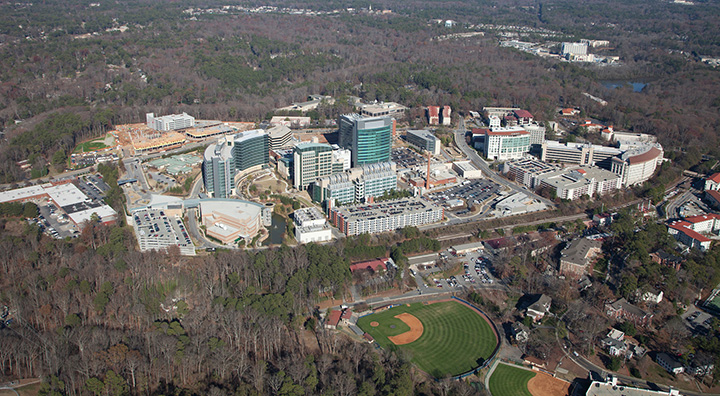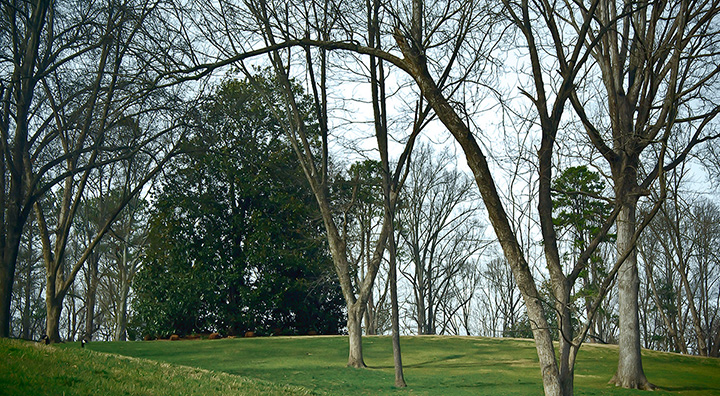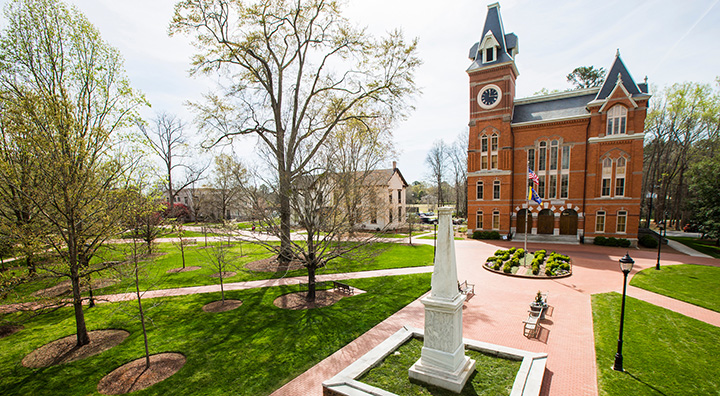 Purpose of Our Land Acknowledgment
It is important to understand the historic and continuous relationships between Indigenous people and the land on which Emory is located, where we all learn, teach, and reside. A Land Acknowledgment Statement seeks to acknowledge meaningful relations in connection with Indigenous Peoples who call the land home. It also aims to show respect and gratitude to Indigenous Peoples. 
It is a statement that recognizes the ongoing Indigenous presence within our community and beyond, one that expresses a commitment and concrete actions to address harm and live in good relations with Indigenous Peoples who are connected to this land.
Origins of the Land Acknowledgment
Beginning in 2017, students, staff, and faculty at Emory led a process to research and develop this Land Acknowledgment in collaboration with Muscogee scholar and now-retired Emory Professor Craig Womack. The initial recommendation came from Indigenous scholars who convened at Emory during the 2018 Native American Student Initiative gathering.
Recognizing Displaced Indigenous Nations
To commemorate Indigenous Peoples Day, view a video of the Land Acknowledgment adopted by Emory last year. The statement recognizes the Muscogee and other Indigenous nations who were displaced in the years before Emory's founding.
When to Use This Land Acknowledgment
The Land Acknowledgment can be spoken (or written) at the beginning of university ceremonies, performances, and/or conferences. It is appropriate to use the statement when an Indigenous scholar will speak, perform, or join as an invited guest by any campus department or office. University faculty, staff, and student organizations are welcome to use the acknowledgment in classes and as part of websites or other informational materials that concern the campus community. If you are inviting an Indigenous guest for a campus event, or centering Indigenous concerns, please consider sharing your plans, and any questions they engender, with these advisers. 
Using the Land Acknowledgment
Carefully consider the value of providing as broad context as possible by using the Land Acknowledgment and accompanying history materials to educate attendees. Also evaluate the environment where it will be delivered to ensure that the Land Acknowledgment will be seriously considered and the audience will respectfully receive it.

You may enhance the Land Acknowledgment with a statement about your personal and/or institutional commitment regarding constructive relations, opportunity and resource creation, resource sharing, scholarships, reparations, outreach, or something else that is meaningful. Please call others to action, then carry out these commitments.
Clarify why you are offering the Land Acknowledgment and share a statement about your (or your unit's) connection to Indigenous Peoples and Nations. Allocate time for self- and group reflection. Whom does it serve? What does it lead to? What are your goals?
If your unit has posted its own land acknowledgment statement online, please add a link to Emory's official Land Acknowledgment Statement. 
Learn about the history of and contemporary Muscogee (Creek) Nation and Peoples. Seek knowledge of other Tribal and Indigenous Nations and Peoples, especially those in your area. The
Native American and Indigenous Engagement at Emory
website offers additional resources. Learn more about Native American and Indigenous Studies at Emory by taking a course (
see related courses
).